Show Notes
Victoria Barrett started 10 years ago with three pregnant female alpacas and now enjoys a herd approaching 50 (plus the five llamas!). But relax, you don't have to follow anyone else's journey, you can have you own. Considering what others have done can help you work out what is possible for you and also what you want to do. I hope this episode will do that for you.
As well as thinking about how Victoria and her husband got started, we talk about some of the early challenges new owners face and how to overcome them.
Key points for owners to learn:
Handling alpacas
Decide what you want to focus on before you buy your alpacas (e.g. breeding or fibre)
Develop a relationship of trust with your animals – be the non-threatening person in their lives
A new interesting development Victoria has been working on is a training course for people wanting to get involved in animal-assisted interventions. First course scheduled for July 2019. See her website for details. 25 years of counselling experience and 10 years of alpaca handling melded together to produce something amazing.
Questions or comments? Do let me know using the comment box or by sending an email to steve@alpacatribe.com
LINKS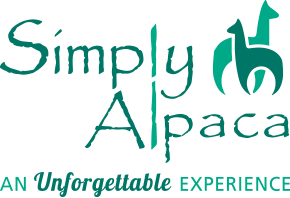 Simply Alpaca | An Unforgettable Experience
We have a wide variety of raw, carded and washed and carded fibre in natural and dyed colours and… Read More
https://www.simplyalpaca.co.uk/
Victoria Barrett
Simply Alpaca
Kings Lodge
Alcester Road
Flyford Flavell
Worcester WR7 4DF

CAMELIDynamics Training Alpacas, Llamas & Their People
A kind, efficient, safe and science based approach to training and managing llamas and alpacas. Whether you have 2 llamas or 200 alpacas CAMELIDynamics will save you time and make living with your animals easier and more fun.
Home Page