SHOWNOTES
This episode is with a lovely artist from Tennessee who happens to have the surname of Llamas – (pronounced Ya-mass in Spanish – listen here). Kristin Llamas began with an art project to link people's names to paintings of llamas – the Spanish for "what is your name" is ¿Como te llamas? – so the play on words all came together delightfully and resulted in many paintings of both llamas and alpacas plus a book – available through all good book stores. (This link is via Barnes and Noble)
The initial call for names for the project only needed 20 but within no time it was 100 and continued to increase. It seemed to hit a nerve – do you like your name and feel connected to it? Which llama or alpaca painting goes with your name? You will have to check out Kristin's website to find the answer or maybe even buy the book – it will be Christmas soon I am sure, or your birthday, or maybe there is a Wednesday coming up soon?
Kristin has been painting on large canvases in acrylic paint but to avoid the ever-increasing storage issues she has now progressed to using her iPad and an Apple pencil. I love the style and the essence of llama and alpaca she seems to capture.
Nashville buses had a large scale wrap of llamas and alpacas – that would have been something to see.
LINKS
Website
Llama & Alpaca Wall Art | Unique Personalized Decor and Gifts
*FREE SHIPPING On Orders Over $100. Want to become llama art? Looking for original Llama & Alpaca wall art, prints and decor? Nashville based artist Kristin Llamas has created over 350 llamas and alpacas from submitted names! Search or submit a name and shop Llama Wall Art, Llama Pillows, Llama Mugs and More!
https://llamasart.com/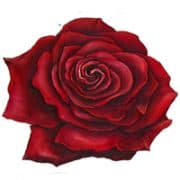 Home – K Llamas Fine Art
This collection is created as a way to spread motivation, positivity, and inspiration, to share beauty & hope with the world.
https://www.kllamas.com/
Instagram
https://www.instagram.com/llamasartshow/?hl=en
https://www.instagram.com/kllamasart/?hl=en
#oneherd