Summary
In conversation with Julia Berry of Apple Cross Alpacas who has a passion for alpaca fibre and a mission to share the delight of top quality fleece with everyone.
Julia Berry and her husband started with 4 pregnant female alpacas and now have a herd of 23. Not completely satisfied with the results of someone else spinning her fleece into yarn, Julia decided to learn how to do it herself. She has always loved crafting and delights in the soft buttery feel of alpaca fleece as it is being worked.
People sometimes reject alpaca fleece as unsuitable for their needs but Julia believes that can be due to being sold less than top quality fibre. It is now part of her mission to educate alpaca owners and the general public about how to make the experience of working with alpaca fleece a delight.
As part of the West Shires Alpaca Group (with 35 alpaca farms as members), she has been involved in running workshops on 'getting the fleece' and making the most of it. As part of The Royal Three Counties Show in Malvern, 14-16th June, the group will be holding a craft show for items made from alpaca fleece. Applications still open until 1st June, so get your skates on!
LINKS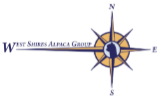 West Shires Alpaca Group – For all things alpaca!
West Shires Alpaca Group is a friendly regional group for alpaca owners and those interested in alpacas in Shropshire, Herefordshire, Gloucestershire, Worcestershire and surrounding counties.  We also welcome members from across the British Isles.
Welcome
Craft Show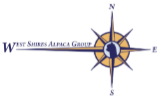 Craft Show – West Shires Alpaca Group
The West Shires Alpaca Group are hosting a craft show as part of the Royal Three Counties Show in June. Entries are invited from any crafter for items that have been made out of alpaca fibre for entry into the following classes:
Craft Show